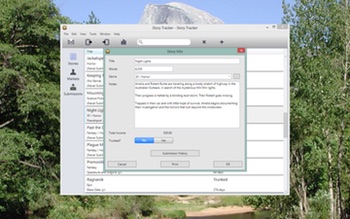 The
PC
and
Mac
versions of Story Tracker are now on-sale for 50% off for NaNoWriMo 2015.
If you've been looking for an app to keep track of your writing submissions, look no further. Story Tracker makes keeping track of your submitted stories, novels, poems, scripts, and articles easy. Both PC and Mac versions can transfer data to and from the iOS version. Free trial versions are available.
To learn more about Story Tracker, please visit the links below:
Story Tracker for PC
Story Tracker for Mac
Enjoy!